Animated Techniques
Main Menu
Techniques are from the videos and books in our on-line catalogs.
- Disclaimer -
The techniques contained herein are for entertainment purposes only. Do not try these techniques.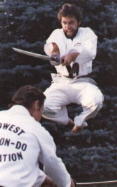 - Viewing -
When choosing techniques to be viewed, please be patient, it will take a little while for them to load.