Seminar Preparations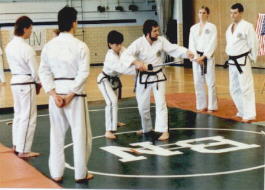 In order to help make the seminar you host not only enjoyable and inspirational, but also a success, the following are some guidelines and ideas for you to consider when preparing for the seminar.
To schedule a seminar, to be taught by Grand Master Benko, at your school, be sure to first read the Seminar Requirements. When you are ready to host a seminar by Grand Master Benko, submit the Seminar Request Form.
Some seminars consist of participants from many different schools and number over 200. Other seminars may only have 25 participants. Though everyone who wishes to host a seminar wants it to be a great success they often overlook the key to success preparation.