Grandmaster Benko's Brother Passes Away

PONTIAC, MI, USA- It is with great pain and sorrow that we announce that Grandmaster Benko's brother Master Bruce A. Benko, vice-president of the ITA (International TaeKwon-Do Association), passed away at 9:34 PM on June 7, 2006, at St. Joseph Mercy Hospital in Pontiac, Michigan, USA Master Benko was 53 at the time of his death.

Funeral Mass was celebrated at 11AM Friday, June 16, 2006 at Holy Redeemer Catholic Church, 1227 East Bristol Road in Burton, Michigan. Father Paul Cummings officiating. Burial in Evergreen Cemetery with military graveside service included a twenty-one gun salute, the playing of taps, and the presenting of the USA flag to his son, Bruce A. Benko, II, under the auspices of the Flint Marine Corps League. Visitation was held at Swartz Funeral Home, 1225 West Hill Road.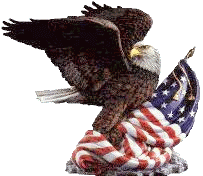 Master Benko was born in South Bend, Indiana, U.S.A., on August 12, 1952, the son of Carl and Margaret (Naessens) Benko. Master Benko served in the U.S. Army. He loved fishing, camping, and hunting. He designed several websites and was instrumental in helping develop programs for the ITA. Master Benko also created several computer games. He also had a love of history as was an authority on the U.S. civil war. He and his son Bruce, II had planned to travel to Gettysburg again this summer to conduct further research for a book he was planning to write.

He was employed for 29.6 years at the Pontiac East Truck and Bus. He passed away just 6 months before he was to retire. He suffered a massive heart attack while at work. Though he was able to attend his daughter Taylor's high school graduation on June 4, he passed away before her open house, held on June 17.

Surviving are children, Bruce A. Benko, II, and Taylor, both of Fenton, Michigan; brothers, Grandmaster James S. Benko and wife Sukhiong of Burton, Carl J. Benko of Davison, Michigan, Maureen Lynn and husband Stephen Juno of Flushing, Michigan, Carl and Margaret Benko of Flushing, Michigan, and many nieces, nephews and relatives.

Grandmaster Benko would like to personally thank all those who helped remember his brother Bruce; family, friends, ITA members, instructors, Master instructors, and Bruce's fellow workers at the Pontiac East Truck and Bus facility.

He would also like to thank the military honor guard for doing a wonderful job in remembrance of their fallen comrade in arms. "There shall forever be an emptiness within me with the loss of my brother. I shall continue to honor his memory, guide his children and keep him alive in my heart."
The Benko Boys. (left to right) Grandmaster James S. Benko, Master Bruce A. Benko, Carl J. Benko.
Master Bruce A. Benko,
Vice President of the International
TaeKwon-Do Association.
Master Bruce A. Benko, with his
daughter Taylor Benko.
Master Benko's first love was his family. His second love was FISHING.
Master Benko Fishing with his
Father, Carl A. Benko.
(Click-Photo for Larger Image)
Master Benko With his son,
Bruce A. Benko, II.
(Click-Photo for Larger Image)
With sister-in-law
Sukhiong Benko.
(Click-Photo for Larger Image)
Master Benko With his son,
Bruce A. Benko, II.
(Click-Photo for Larger Image)
Visiting at
Grandmaster Benko.'s House
(Click-Photo for Larger Image)
Top of Page
---