Susan Whitman Memorial
Martial Arts Scholarship Fund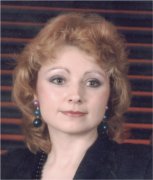 Grandmaster Benko announced that he has established the "Susan Whitman Memorial Martial Arts Scholarship Fund". Through this scholarship Master Whitman will continue to reach out and help those who love the martial arts as she did.
The ITA will pay for a one year of tuition at the KMAI (Korean Martial Arts Institute) for a student in need of financial assistance. Grandmaster Benko will personally select the recipient of the scholarship award. The scholarship shall be announced annually at the KMAI anniversary celebration, held each December.
If you, or someone you know, would like to contribute to the scholarship fund, please forward your donation to the address below (make all donations payable to ITA Institute, in U.S. Funds):

ITA Institute
c/o Susan Whitman Memorial Martial Arts Scholarship Fund
P.O. Box 281
Grand Blanc, MI 48480, U.S.A.
"The loss of such a kind and giving person as Master Susan Whitman has had a major impact on many individuals. From family to friends, from colleagues to students, her spirit has touched them all. I personally feel a great sense of loss and emptiness. She was an inspiration to so many that we shall all have a special place in our hearts for her. We shall miss her. Master Whitman is not truly gone. She can be found in our loving memories of her and our daily prayers, and, I hope, in some small way, the scholarship fund I have established in her name. God bless you and keep you Master Whitman".
Grandmaster James S. Benko
President/Founder
International TaeKwon-Do Association